Unity2018.4.0(LTS) or higher
---
MagicaCloth requires Unity2018.4.0(LTS) or a higher version.
Also, since the setting of Job System + Burst compiler is necessary, please execute the following setup in order.
Installation of Burst package
---
Open [Window]-> [Package Manager] from the menu.
Select the [Burst] package as shown in the image and install it.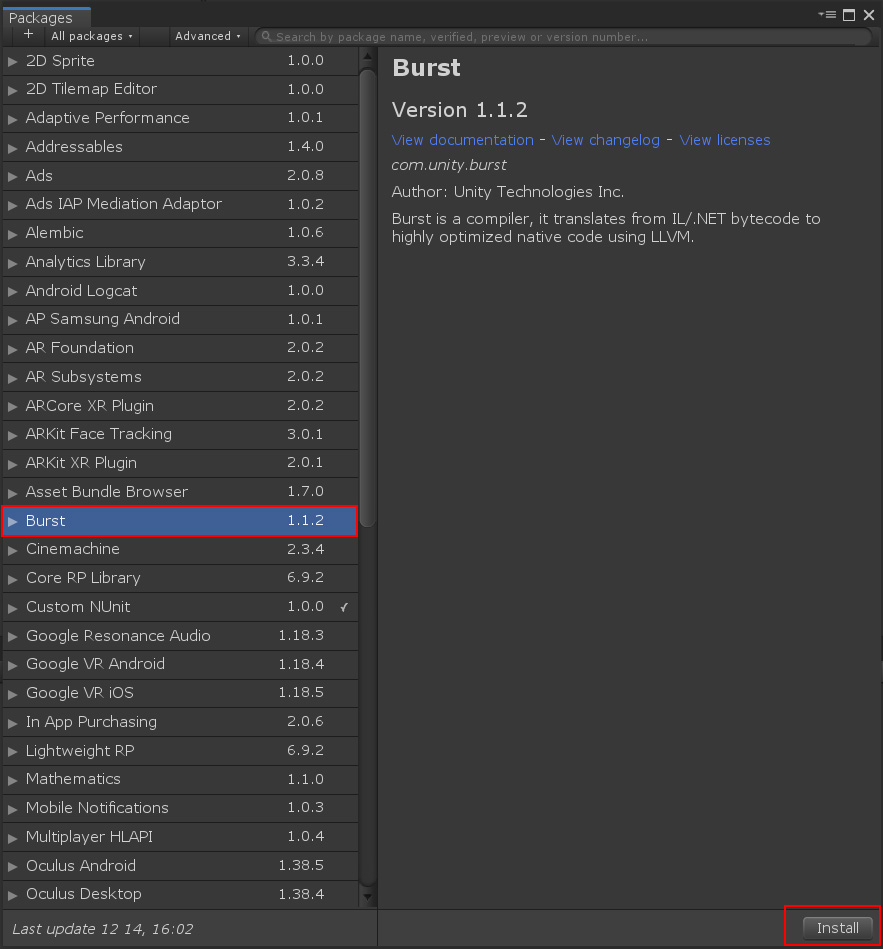 Install Jobs package
---
Open [Window]-> [Package Manager] from the menu.
Since Jobs is still (preview), you need to select [Show preview packages] from the [Advanced] menu to display the (preview) package.


When the preview package appears in the list, install the Jobs package as follows.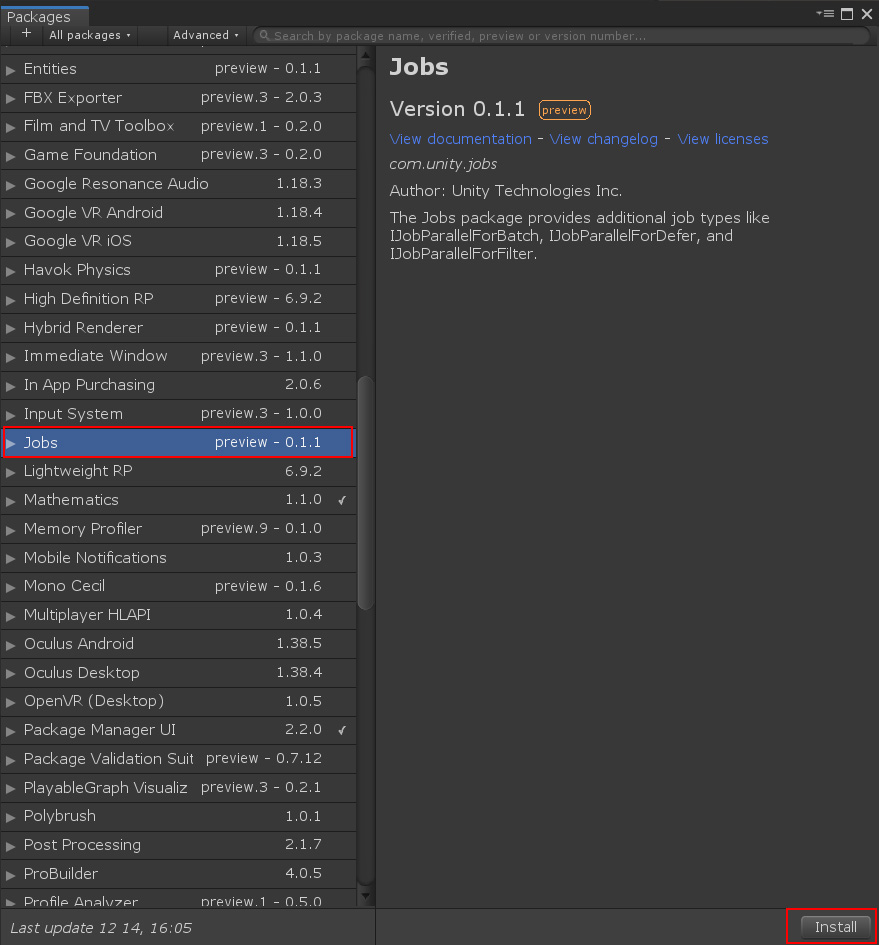 (UNITY2018 only) Install COLLECTIONS / MATHEMATICS package
---
If you use Unity2018, please install [Collections] [Mathematics] package additionally.
It is automatically installed in Unity2019 and later.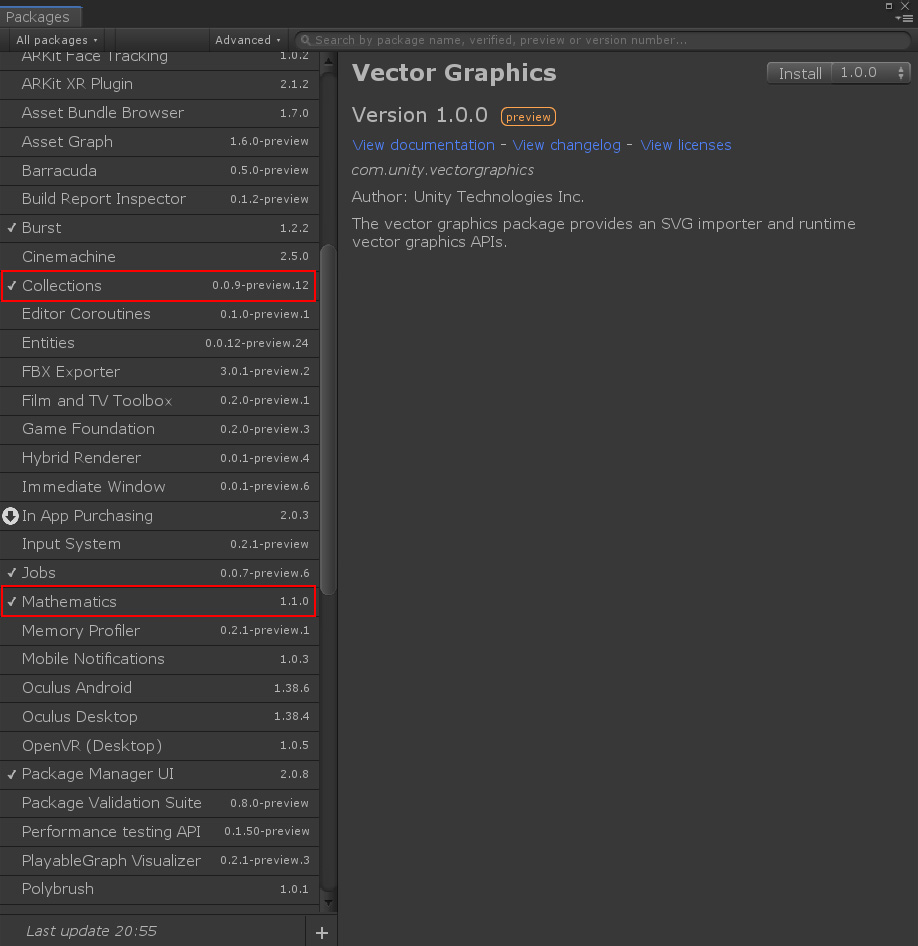 If an error occurs
---
If the following error occurs in the process up to this point, package dependencies are a problem.
This often occurs due to package upgrades.

In this case, follow the steps below.
(1) Uninstall [Jobs] [Burst][Collections][Mathematics] package once
(2) Install [Jobs] package
This will automatically install the [Burst] package that matches the current [Jobs].
Error should disappear.
Magica Cloth import
---
Open [Windows]-> [Asset Store] and import MagicaCloth.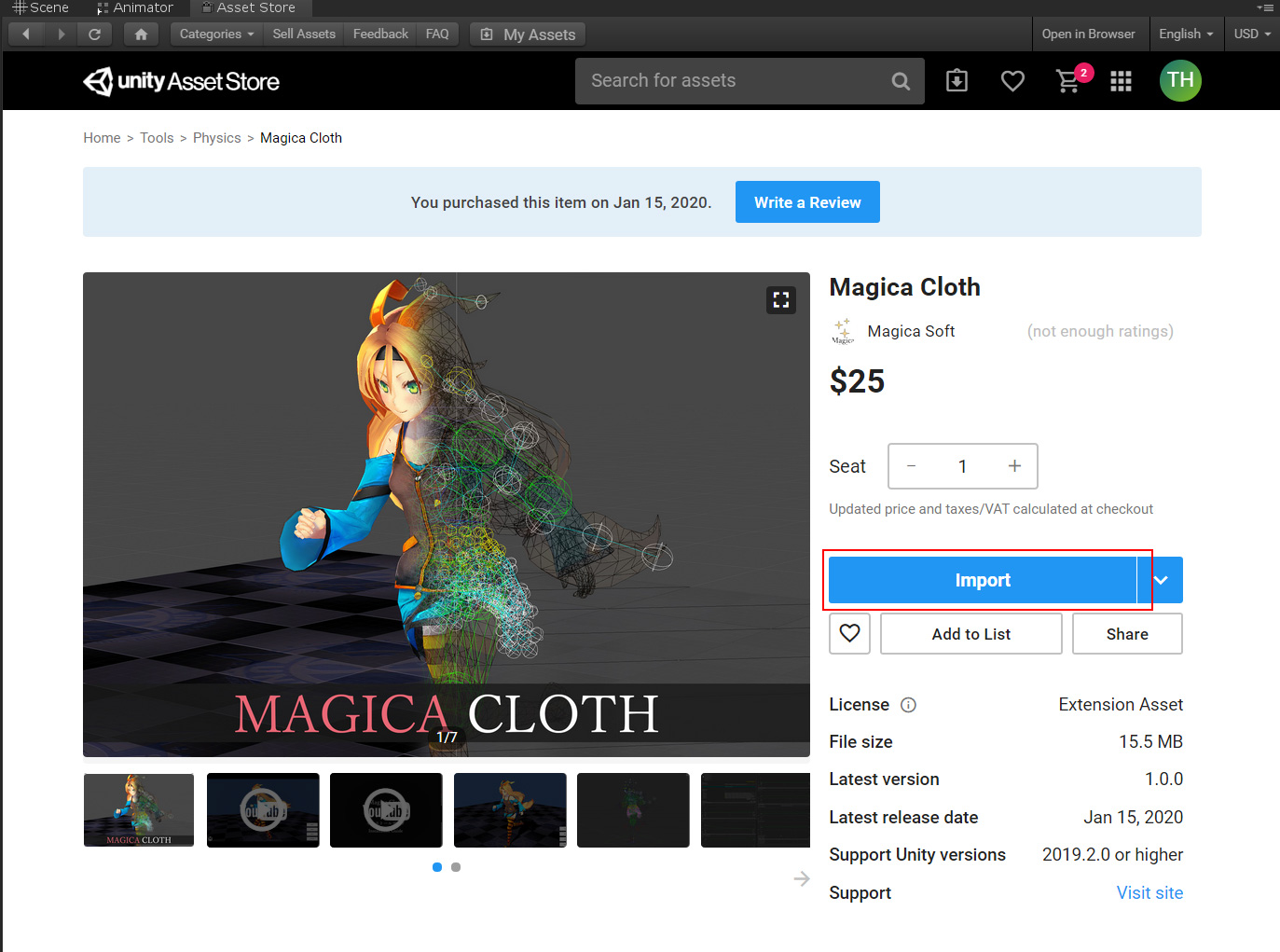 Packages are organized in the Assets/MagicaCloth folder.


Execution test of sample scene
---
Let's run the sample and test if there are any problems with Unity settings or the Magica Cloth package.
Five samples are included in the Example/Scene folder.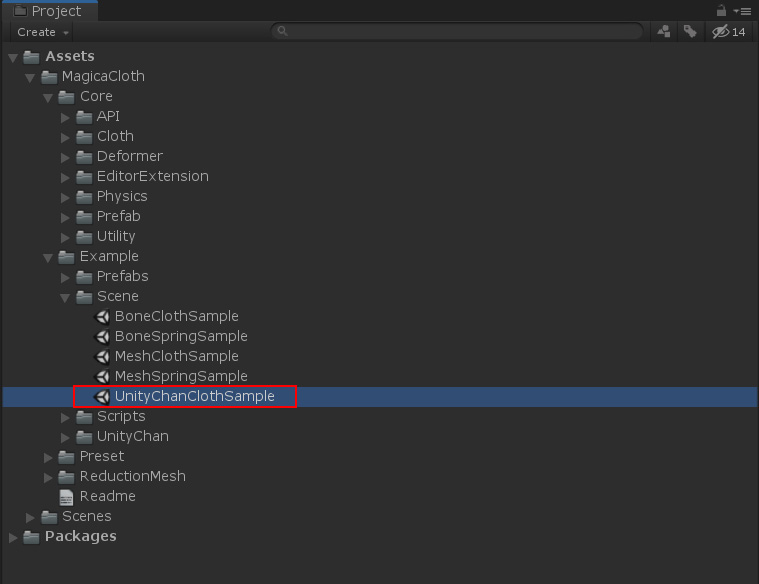 Double click the UnityChanClothSample scene to load it.
Let's run the sample scene.
If the hair and skirt of Unity-Chan are shaking without any problem, installation is complete.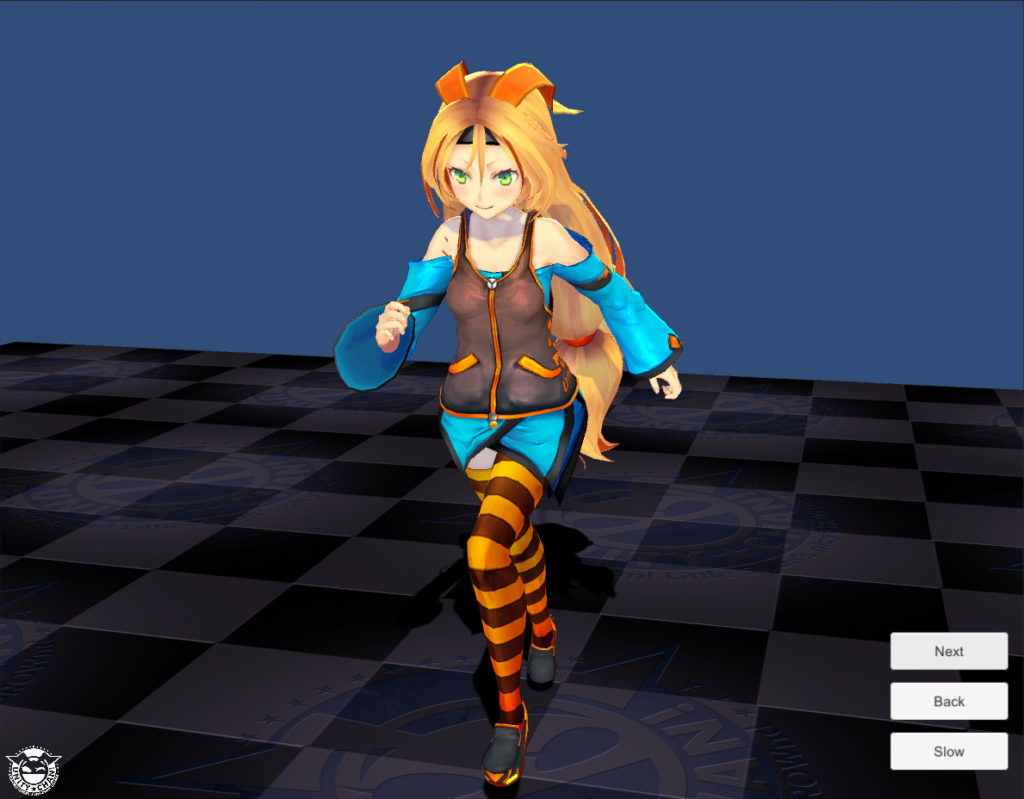 Example folder can be deleted
---
The Example folder can be deleted if it is not needed.
Combined with ECS
---
Add the following settings to use MagicaCloth with Unity Entity Component System (ECS).
This setting is required only for Unity 2018.4 / Unity 2019.2.
There is no need to set it for Unity 2019.3 or later.
Open Edit-> Project Settings ..-> Player from the editor menu.
Add [MAGICACLOTH_ECS] to Scripting Define Symbols of Configuration.