overview
---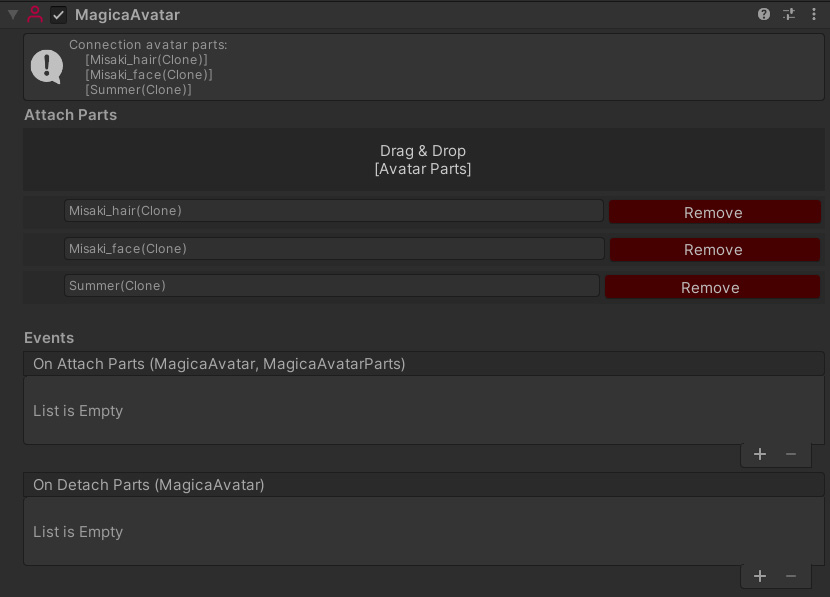 The Magica Avatar component is an important class that manages various aspects of the character itself.
Features will be expanded in future updates.
Dress up system
---
Avatar has a dress-up function.
This allows you to attach separately created parts such as hair and clothes to the character body.
See the "Dress Up Start Guide" for details.
Dress up notification
---
It is possible to receive the event when AvatarParts is attached/detached by OnAttachParts / OnDetachParts.